Why did you decide to install an under sink filter?
I couldn't stand the taste of chlorine in the water purifier for several years, so at home, the family mostly consumed bottled water. Likewise, I found that tap water made the coffee taste bad so I also used bottled water for my coffee maker.
Over a year, the purchase of water packs represents a small budget. In addition, it generated a lot of plastic waste. Not to mention the water packs to transport and store.
We chose the water purifier with a 3-way tap because it is an easy-to-install kit that does not take up a lot of space under the sink. EVERPURE cartridges are highly regarded in terms of filtering efficiency. We didn't want to add a draw-off tap that requires drilling into the sink. The 3-way valve solution seemed simpler to us, and it is!
Which professional did you hire to install your Everpure filter?
Anybody! We installed it ourselves last winter. My husband is a handyman, but not a plumber, and he did very well! We did a dry erection on the floor before installing it under the sink. It is the installation of the 3-way valve that took us the most time I believe. But in all, I think that in 1h30 the water purifier was installed and everything worked. In terms of cost, we only have the purchase of the purifier because this kind of equipment does not require the use of an installer.
Also check: Mineral Water Plant
What are your uses with this filtered water?
We consume it every day with meals. I also use it in cooking for cooking pasta, stews and washing vegetables. The whole family is equipped with a water bottle for sport, school and work. The first glasses of water were a real pleasure! No more smell and taste at all. It is not cloudy either when pulled on the tap.
The quality of the water was not a problem for us. It was really the taste that didn't suit us. And there, on this site, we are completely satisfied. In addition, the EVERPURE cartridge filters certain residues such as lead and pesticides. It's a real plus for your health!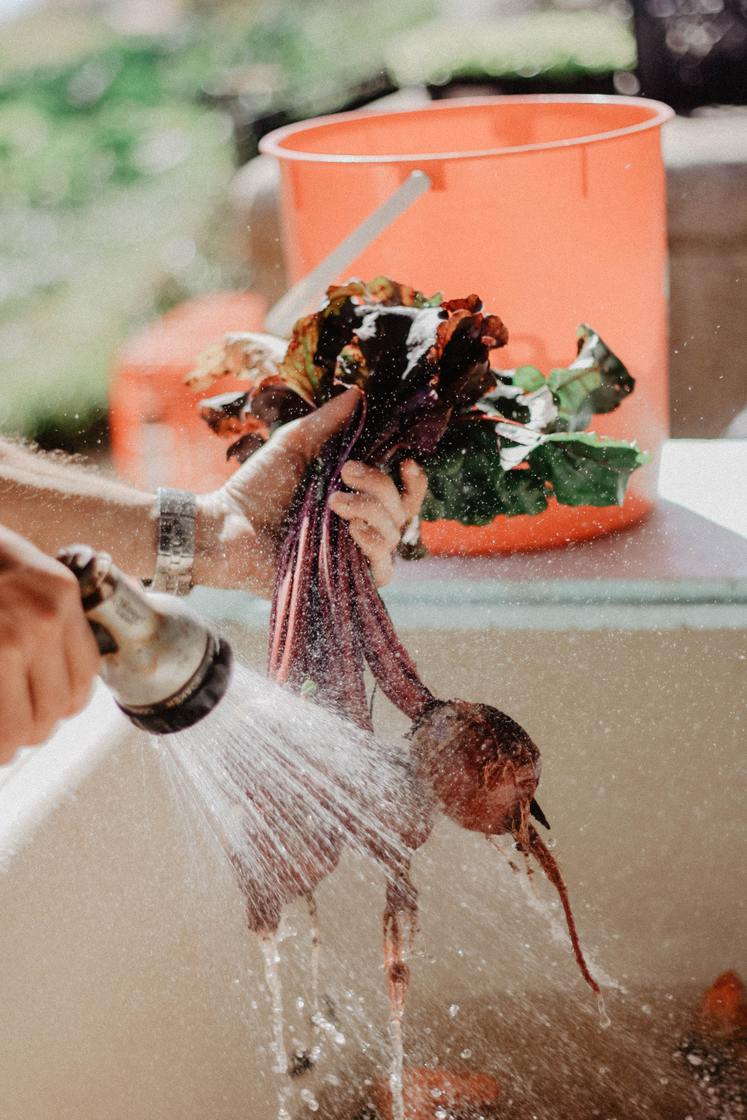 How do you maintain your purifier?
No special maintenance, we simply change the EVERPURE cartridge once a year. Thanks to the water shut-off valve supplied with the kit, we do not even need to shut off the water from the network during the change.
What changes have you noticed since installing this filter?
Since we installed this purifier under our sink, it is now impossible for us to drink unfiltered tap water, like in restaurants for example when we ask for a jug of water. Impossible to turn back!
Are you happy with your purifier?
We are very happy with our purchase. The Aqua-Direct team also remained available when we contacted them by phone for a technical question. For now, the filtration quality of EVERPURE meets our expectations. If ever in a few years we wish to go a little further on the filtration of harmful substances, we will see to invest in an osmosis unit.
Let me talk about the health benefits of drinking water and why it is essential for us.
1.Workout performance will improve
Research has shown that water is very essential to keep and maintain body fitness and moreover it has boosting effects. It helps to improve muscles mass also. Several kinds of research and scientific studies have concluded that dehydration can reduce the performance level in athletes and may contribute towards the decline in sports-related activities.
So that is why in sports athletes always take care of their water level and keep drinking the water even during the game. Just make sure you do not drink too much water during your sports-related activities.
2.Blood contains water
Blood plays a very important role in our bodies, nobody can survive without blood and blood contains 90 per cent water. Blood's responsibility is also to transfer oxygen to the different parts of the body. Without blood we are nothing and without water blood is nothing.
3.Improve skin health
Drinking the right amount of water can highly improve skin health, look and can make it more attractive. That is why most people who care about their color and skin, usually drink 8 to 10 glasses of water per day. With dehydration, your skin will suffer from different types of skin disorders.
4.Prevent kidney stones
Water for human health plays a crucial role as its efficient value of water in the body prevents kidney issues and improves its functionality. Whereas dehydration or less value of water in the body is related to kidney health issues like kidney stones are linked with it.
It is very easy to find fewer water signs in your body. Too much yellow urine shows that your body has less water as compared to what it needs and you need to drink more in this situation.